NEW JERSEY BUDDHIST VIHARA & MEDITATION CENTER, PRINCETON NEW JERSEY EXPANSION PROJECT SUMMARY – MARCH 2017
DONATING TO THE NEW BUILDING PROJECT

PROPOSED BUILDING WITH EXISTING SAMADHI STATUE
Background:
The New Jersey Buddhist Vihara & Meditation Center (NJBV & MC), established in 2003, is located on a serene 10-acre property, just 10 minutes from Princeton University and 45 minutes from New York City. A Samadhi (meditation posture) statue of Buddha was unveil on the property in Sep 2009. The Buddha statue is the largest of its kind in the Western hemisphere. Since it's unveiling, the center has become a New Jersey landmark attracting a steady stream of visitors throughout the year.
Accordingly, the growing interest in the center requires expansion to serve the needs of people – particularly as the practice of meditation becomes increasingly popular among all segments of the population. The expansion project consists of an aesthetically pleasing and environmentally friendly building of approximately 11,000 square feet, meditation trails through the woods, a footbridge over a meandering stream, and pleasing landscaped meditation gardens ( see attached figures). The building will house a library, meditation hall, resident for the clergy, and areas for community gatherings. The primary mission of this center is to act as a resource for all communities, establishing programs for interfaith dialogue & encouraging visits from groups & scholars for such interaction.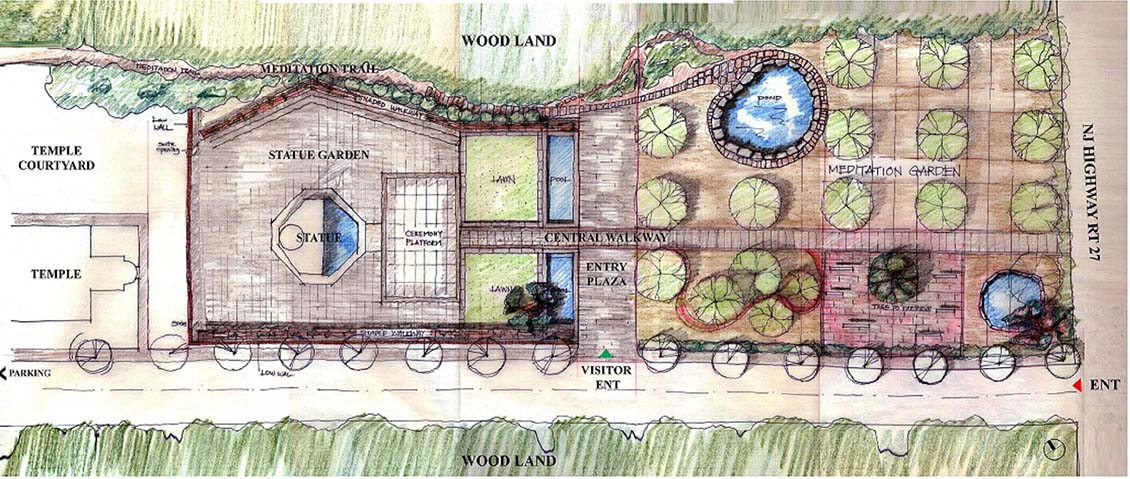 PLAN VIEW OF MAIN ENTRY AREA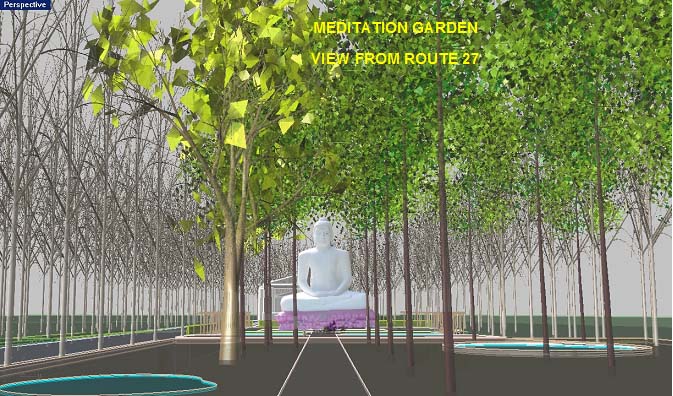 VIEW FROM MAIN ROAD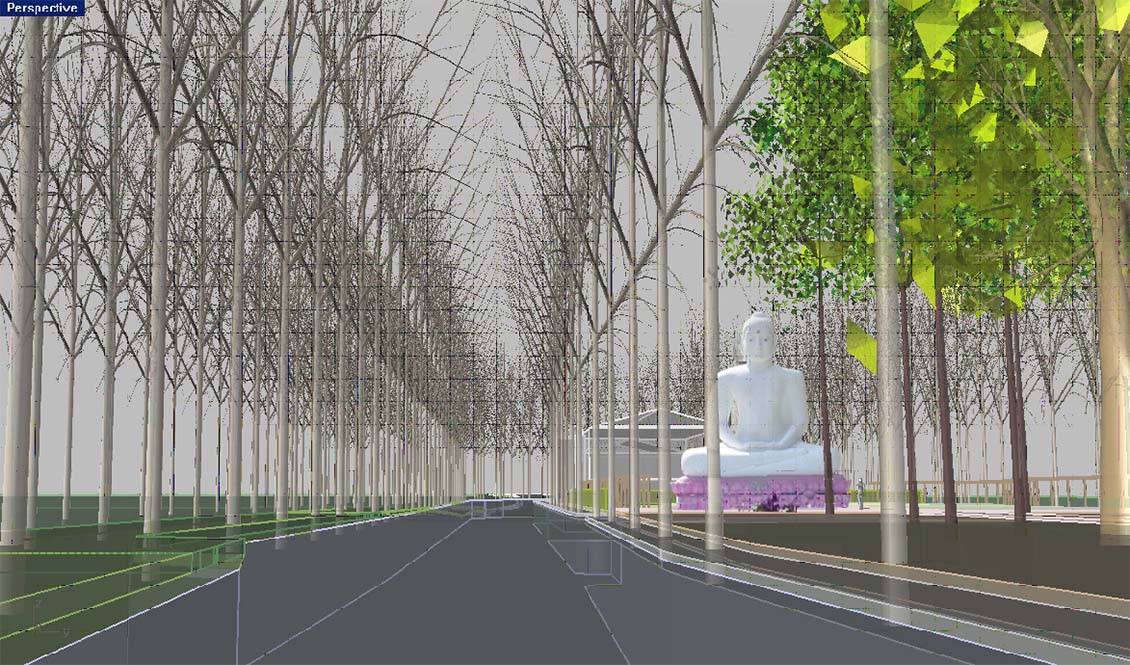 ORGANIZATIONAL STRUCTURE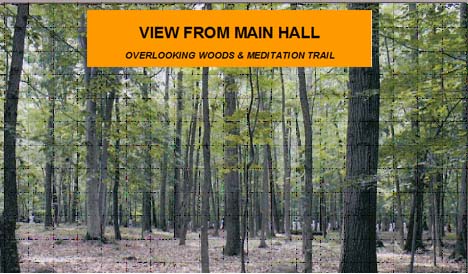 VIEW FROM MAIN HALL
Having confirmed project viability, the following structure was established under the leadership of Ven. Hungampola Sirirathana Nayake Thero, the chief incumbent of the Center.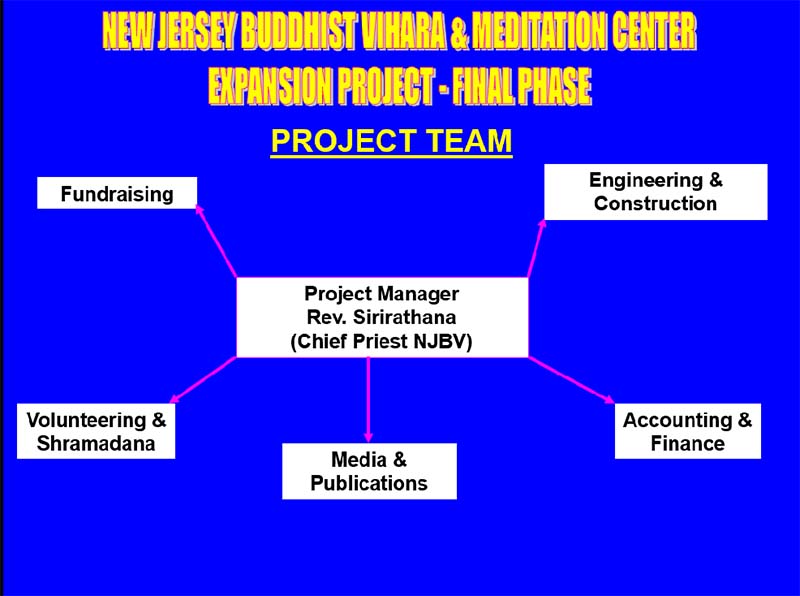 As evident in the above structure, the work between the different committees (all volunteers) is being coordinated by Rev. Sirirathana Thero. To date, the focal point has been the Engineering and Construction Committee towards obtaining the required approvals, which are key elements for the success of the entire project. Since the township unanimously approved the project in July 2013, followed by a groundbreaking in May 2017, the entire team is fully committed to expediting the completion of the project.
Project Budget & Fiscal Management:
The New Jersey Buddhist Vihara & Meditation Center is a non-for profit religious organization under IRC 501 C (3), as such the Vihara is subject to various federal and regulation. To maintain its accountability and transparency, Vihara's financials are reviewed and all required returns are filed by CPAs. According to IRS disclosure regulations, Vihara's three most recently filed annual 990 or 990- PF returns and all related supporting documents are available for public inspection.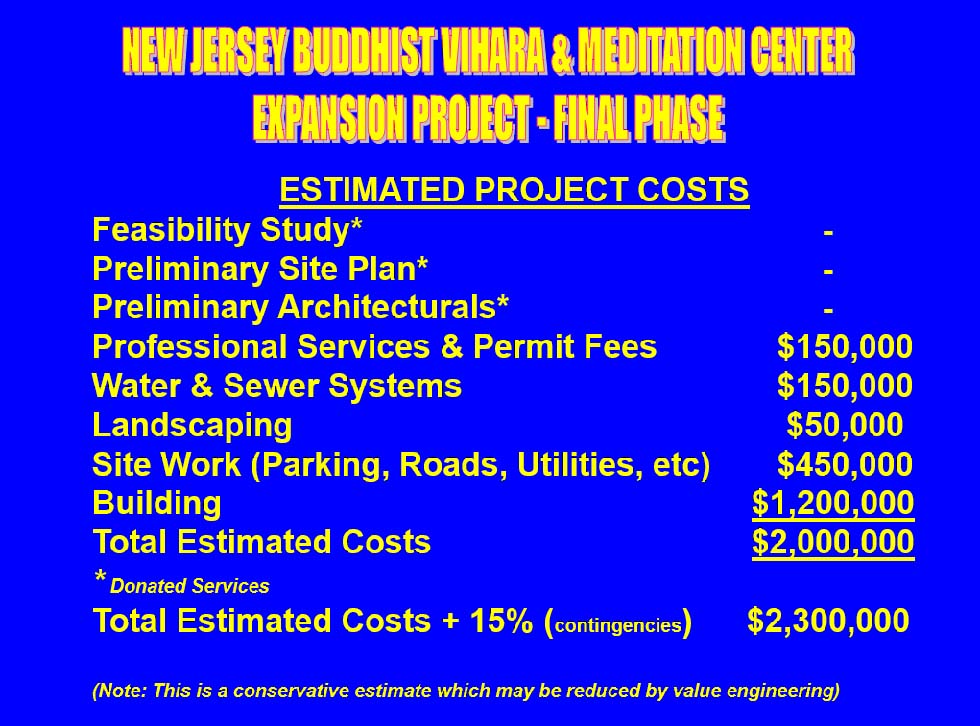 Estimated Project Costs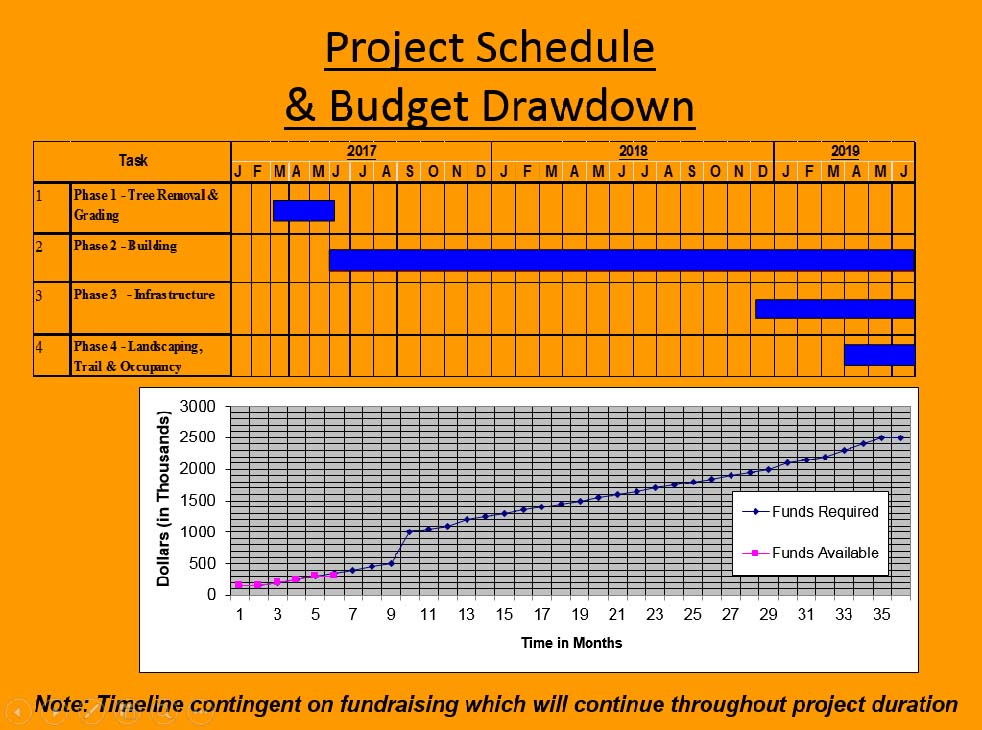 Project Schedule & Budget Drawdown